Exporting Leads Into Your CRM
Exporting Leads Into Your CRM
Written by

Craig Rock

Updated: November 4th 2018
Sometimes it can be difficult managing all of your prospects and chat leads.  That's why askavenue allows to easily import your chat transcripts and contacts into 3rd party CRM's for easy follow-up and nurturing.
It's simple to set-up.  Just login to your askavenue dashboard and click on Settings > Integrations.  Here you will find a Lead Capture Email field – simply type in your unique lead capture email provided by your CRM provider and click Save.  That's it!  Your chat transcripts will now automatically be delivered into your favourite CRM.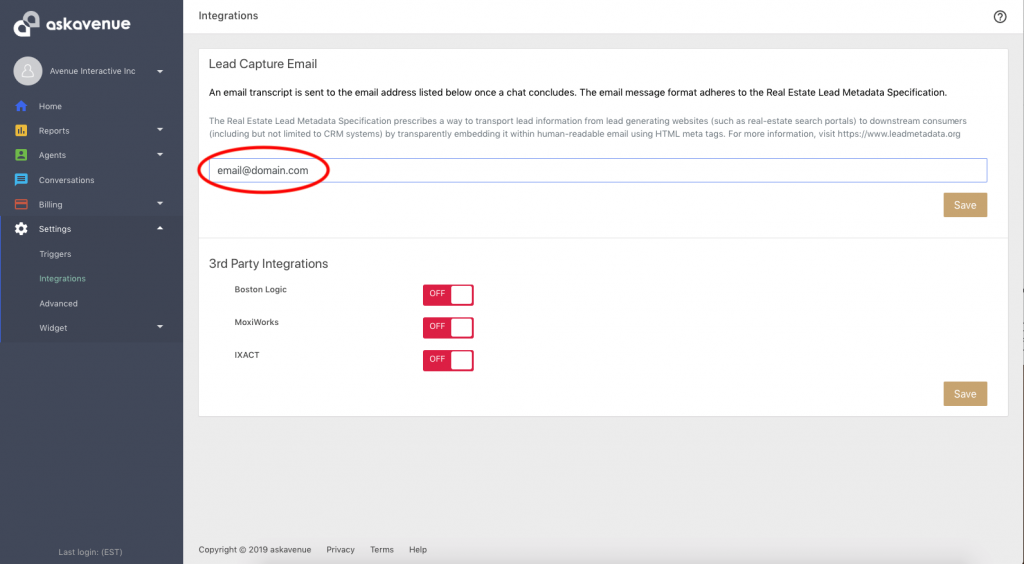 Click below to watch a video on how to export leads to your CRM.
---
Getting Started