Accepting A New Chat Request
Accepting A New Chat Request
Written by

Justin Shum

Updated: May 3rd 2018
Accepting or rejecting a chat is super simple with the askavenue app. Just like you would reply to a text or message from one of your other favourite messaging apps, whenever someone wants to chat with you about a property, you'll receive a push notification on your mobile device's screen.
To accept and respond to a new chat request from the askavenue app, simply tap on the push notification that appears on your mobile device.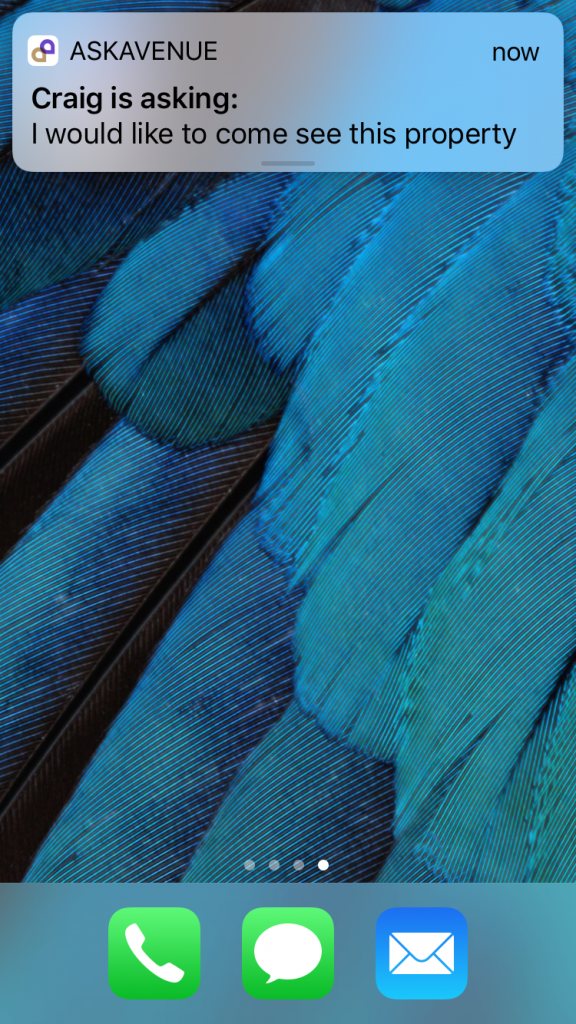 By tapping on the notification, you'll be immediately taken to the Accept/Reject screen within the askavenue app.
Tap Accept to begin chatting.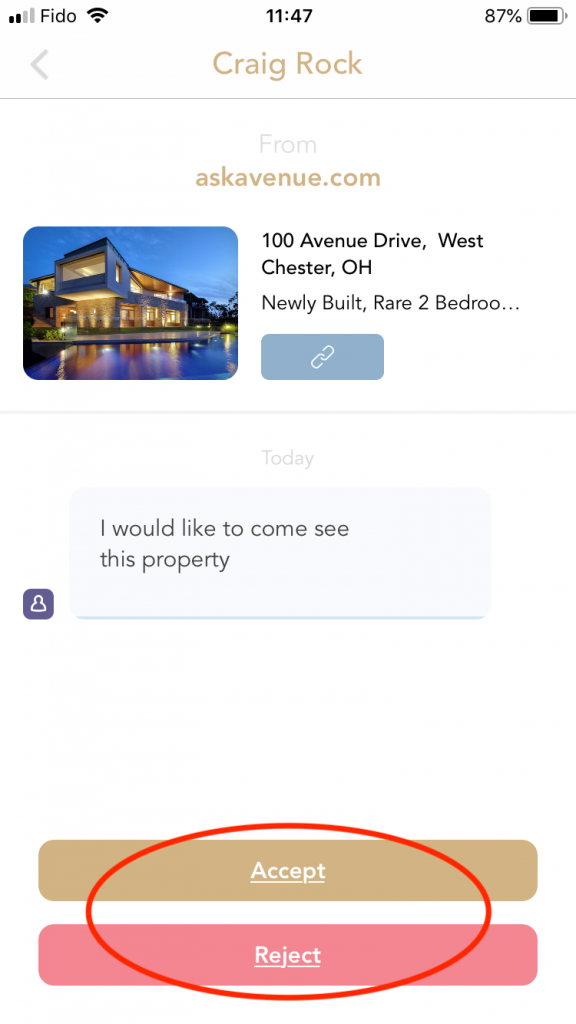 If you are unavailable to chat, then tap Reject to allow another agent/team member to answer.
Click below to watch a video on how to accept a new chat request.
---
Tips & Tricks