Enriched Consumer Profiles
Enriched Consumer Profiles
Written by

Craig Rock

Updated: November 4th 2018
When you have more information about your prospects, it's easier to prioritize your sales efforts towards the ideal client.  Now askavenue allows you to easily gain more consumer insights on the prospects you're chatting with.  From their occupation, specific location to Linkedin, Facebook and Twitter profiles, if your prospect has a presence online, askavenue will find it for you!
You can easily view enhanced consumer information about the person you're chatting with by opening up a conversation and tapping on the prospect's initials or photo, located in the top-right corner.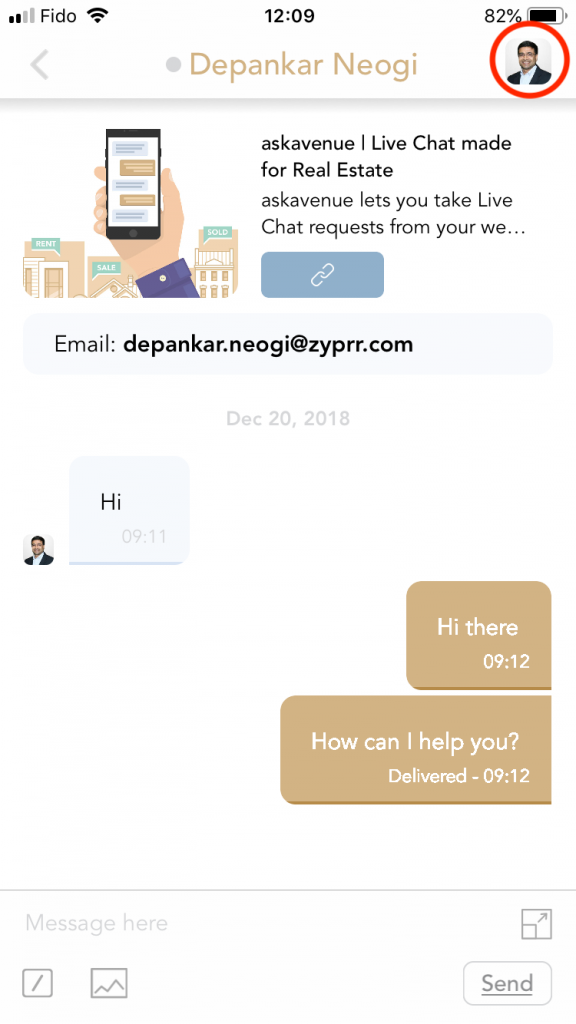 If the prospects email address matches any social media profiles (i.e. Linkedin, Twitter, facebook), they will be displayed and you can tap on the icon to launch a browser on your mobile device to visit the associated profile.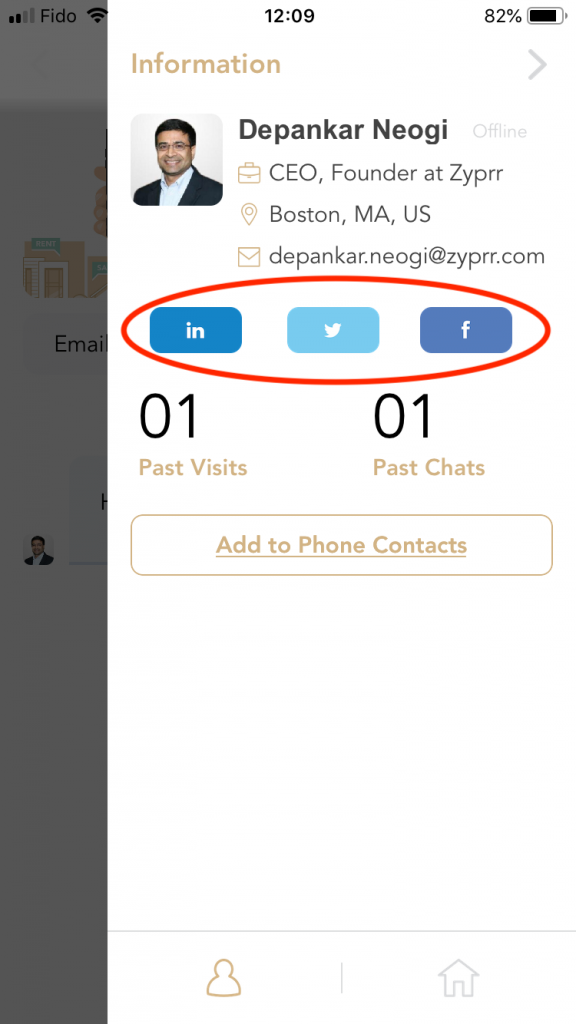 Please note, the askavenue app can only locate specific consumer data if, for example, the prospect's email is associated with their social media accounts like Linkedin, Facebook or Twitter. Currently, askavenue has a 60% match rate for consumer emails/phone numbers.
Click below to watch a video on how to find more insights on your prospects.
---
Why AskAvenue
,
Tips & Tricks